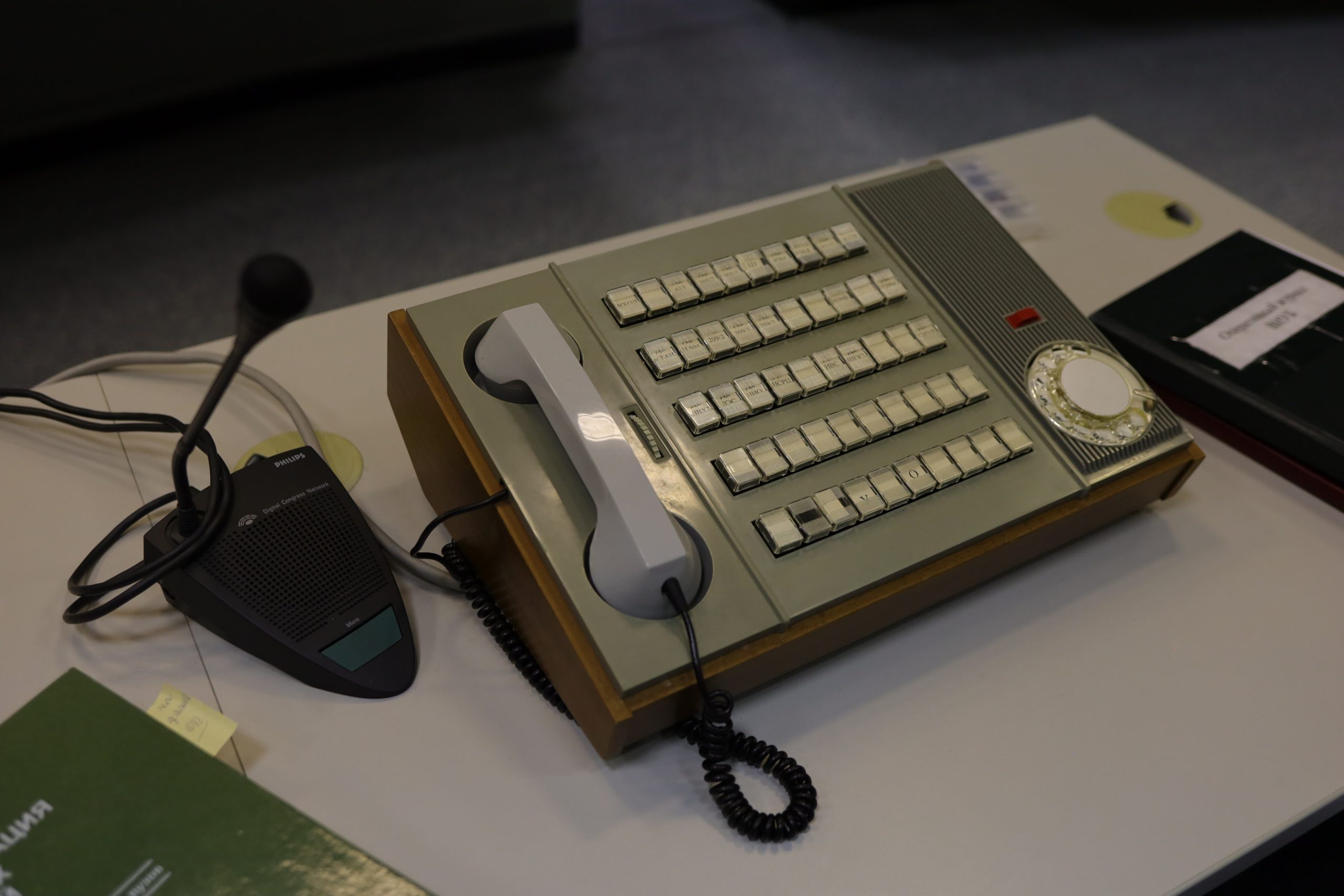 MonoMore
MONO– functional towns are settlements once built for a single purpose. Public knowledge and memory of such towns become fragile after the main industry is disrupted. Impacted by major socio-political pivots, these disruptions are also linked to human capacity to apply meanings to the current and past, and therefore to project the future. We organize performative participatory events to search for the forgotten, as well as to invent new meanings. This inspires us to look beyond mono-imaginaries and to ask if these towns' futures can encompass not only one direction, but MORE.
We look at towns from the perspective of their dwellers' abilities to collectively negotiate and take care of public knowledge produced among and about them. Public knowledge and memory of the towns once connected to only one industrial function is especially fragile after this function disappears. Because disruptions in industrial history – especially when connected to major socio-political pivots – are often also disruptions in human capacity to apply meanings to the current and past, and therefore to project the future. This project develops a combination of research and performative measures for the cases of interrupted urban development and disrupted production of collective urban public knowledge. It nurtures place-specific formats of applied, negotiated, never finished memorialization and meaning making in and about disrupted towns (with the primary focus on mono-functional towns after their productive phase). It blends the registers of institutions, rituals, communities, infrastructures, individuals, artifacts, dreams, media and norms, in order to open up spaces where memory and meaning making can strengthen each other.
Our method is to understand, to sense and to practically intervene in the paths of such towns' development. Industry is approached here beyond solely production, and is considered as the whole way of life – enabled through housing and other welfare infrastructures, through certain society/nature relations, through planning timelines on individual and urban levels, through the particular new expectations emerging after the industry's productive phase is over, etc. In addition to it, industry is approached in a variety of its facets and conditions, such as industrialization, de-industrialization and re-industrialization. We look for long-term lineages of the core industry of disrupted mono-functional towns in the shared knowledge and values, landscapes, lifestyles, professionalization milieus and the points of economic growth. Via urbanist research and resulting semi-orchestrated public events, we identify and empower stakeholders and users of memory and of imagination about towns and their underlying drivers. Such events are meant to interpose artifacts, affects, expertise, modes of knowing, and individual memories, and thus to explore and test a scenario of a town-specific institution building.
Visaginas
In order to secure constant
electrical
power
supply
to its western territories
in the 1970s, USSR decided to build a nuclear power plant on
the shore
of the Drūkšiai lake, the
largest
in the region and bordering territories of Lithuania, Latvia and Belarus. The Ignalina Nuclear Power P
lant based on RBMK reactors was named
after a town located one hour drive from it. In order to
accommodate
power plant workers and their
families, a new satellite settlement was built in the middle of the forest on Visaginas lake shore
.
After the collapse
of
the Soviet
Union
the Ignalina Nuclear Power Plant and
town of Visaginas became
part
of the restored
Lithuania state. In 2004
Lithuania
chose
techno-political integration into the EU, thus
after more than three decades of operation the INPP had to be closed. Since then the former satellite town has been in search of its new identity and economic trajectory. 
Charity dinner in Visaginas
Despite its unique character Visaginas town still doesn't have a public collection of everyday objects. In this event food and charity were the key to building a new institution of the town museum. The event's central protagonist is Alex Urazov – a compelled collector of everyday objects and one of the main people in the role-playing games universe in Lithuania and the Baltics. Collected objects are used by Alex and his community for costume making and cosplaying. For us building on this protagonist's potential meant embrace of and sensitivity to the local culture and its materiality, as well as the access to abundance of collected objects from Visaginas different historical periods.  'Charity Dinner' was organized as testing the prop for a new quasi role-playing game, where 'nuclear' Visaginas, 'resort' Visaginas and the ruralizing 'garden' Visaginas meet. Welcoming new game players at the dinner meant new, donated props. The result of this impulse is a memory institution generated via donations, acting, and objects' valorizing. In the civic sense 'Charity Dinner' was fruitful as a format to contemplate one's identity in the course of long-term change. 
Food was also a literal frame to look at the industry-driven modes of living, highlighting both the Visaginas rapid nuclear industrialization and gradual long-term de-industrialization. One of the storytellers to set this frame is Honorata Vaškevič, born in the village on site of the Ignalina Nuclear Power Plant. Her biography is an entry to a not yet territorialized experience of Drūkšiai lake, of land ownership prior to the INPP project, and of a family coping with infrastructural colonization. In 1980-s she took a job in the INPP canteen and thus could observe her native area switching to industrial mode of living. A technocratic top-down view on Visaginas history, as well as on town's path dependency as a project of 1970-s Soviet industrialisation and territory production is offered by Viktor Shevaldin, former INPP general director. Dinner was a format to put stories and artifacts together, to host guests in a meaningful way, to make some people donate with pleasure, and the other people to profit with ease. Hybrid menu emerged from Ona Šumanaitė's local knowledge – pancakes praised by recent metropolitan visitors to Visaginas, as well as mushrooms and berries from the INPP area as a case of 'clean' nuclear industry site.
EISENHÜTTENSTADT
Built after WWII as a settlement for steel mill workers, the town is located in the region with one of the highest median ages in Europe. Due to shrinkage of the steel industry jobs and the shrinkage of the town's population, one has to revisit Eisenhüttenstadt urban structure. Aging population, among other aspects, is the challenge for deciding about which architecture and design should be preserved and for what purpose.
LEARNING TO SWIM AGAIN IN EISENHÜTTENSTADT
The possibility to re-tool the town's high quality welfare infrastructures initially planned for youth and adolescence in the new conditions and for the new broader variety of user groups was at the core of the event for Eisenhüttenstadt. For the event location we focused on the swimming pool in a school building, which makes up a part of now largely abandoned and unused Platz der Jugend (Youth Square). The event "Learning to Swim Again" was about reopening the swimming pool for the public from Eisenhüttenstadt and beyond, after decades of being sealed and forgotten. In a longer-term perspective it was a flagship reopening before the anticipated re-launch and re-design of the entire Platz der Jugend in 2023-2024. The event's main protagonist is Martin Maleschka – architect and heritage activist, one of the pioneers in archiving and promoting GDR urban design. 
The 'miracle' of reopening the pool also required an effort of synchronizing it aesthetically and practically with the Instagram and TikTok environment of the old/new users. Preserved artifacts from the Eisenhüttenstadt Museum of Utopia and Daily Life were used as a prop for such synchronization. Playing with and exploring the potential of the prop together with the event visitors meant also exploring the new type of users for the re-launched Platz der Jugend. "Steelbruch" Club community, most of them in their 40-s, was an especially helpful reference point to start redefining what youth is now, as opposed to GDR period. In Eisenhüttenstadt post-growth conditions, 'youth' is likely to transform from demographic category into a lifestyle category – people with high demand for shared spaces with a high variety and intensiveness of social ties. Assembling new users and new social ties for 2020-s Platz der Jugend is like learning to swim again.